Join The Spinal Hygiene Movement!
The Benefits Of Spinal Hygiene Products
Educate your patients about lifetime spinal care
Increase your customer retention & satisfaction
Add a new stream of income for your practice
Promote awareness of longterm spinal health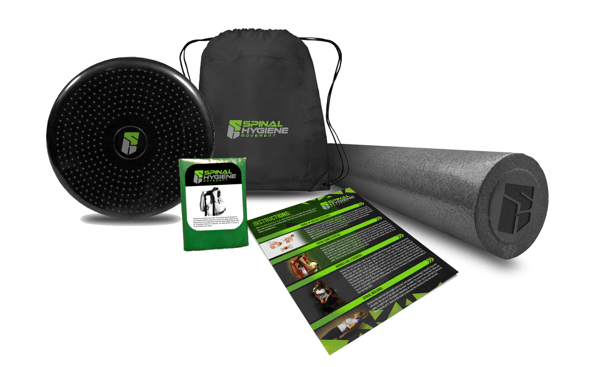 Free Spinal Hygiene Webinar
Improve Patient Compliance, Outcomes, & Retention!
Register for my FREE webinar where you'll learn how to…
✔ How Understanding the 3 Main Concepts of Spinal Hygiene can help you Explode Your Practice!
✔ Learn to Educate Patients About the Importance of Lifetime Wellness by showing them the most effective and efficient home care exercises for their spine!
✔ Simple Way to Improve Patient Care in Your Office, and Create a New Stream of Income for Your Practice at the Same Time!
FREE Gift Just for Showing Up to This Training!
As a gift for attending the LIVE Webinar, I will actually GIVE you an editable version of my Initial Care/Wellness Care Plan! (This was the single biggest breakthrough I've had for building retention in my office! Trust me, this will be worth you showing up!)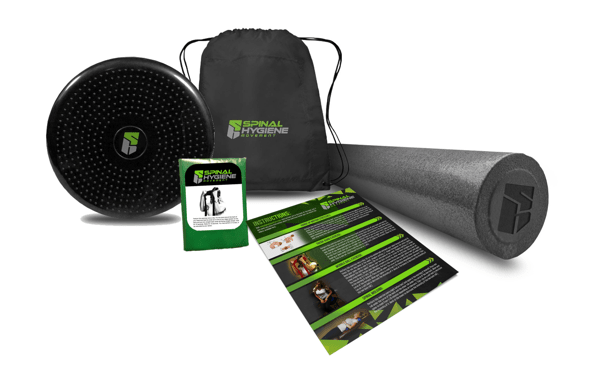 Each Kit Includes:
(1) Exercise Disk
(1) At Home Spinal Care Book
(2) Spinal Molding Rolls
(1) Exercise Band
(1) Quick Start Guide

This quick start guide is designed to make life easy for you and your staff. The Home Spinal Care Instructions are laid out in a very simple to understand design. So you won't spend your time having to explain each exercise.

(1) Branded Travel Bag

This well designed travel bag allows your patients to take their Spinal Hygiene Kit with them where ever they go. They are constantly reminded to take care of their spine. That creates a more engaged, lifetime wellness patient in your office.
Buy Now
*Based On Suggested Retail Of $99.99/kit
These wobble discs are great to use in your office as a warm up exercise as patients are waiting for their adjustment, or as an addition to their Home Care requirements so they can add the exercises to their daily Spinal Hygiene routine.
Buy Now
These rolls are a perfect diameter, and perfect density to create a great spinal molding experience for your patients. Plus, they are individually wrapped and professionally packaged. You will love them, and so will your patients!
Buy Now
Spinal Hygiene Resistance Bands are a convenient way to distribute individually wrapped, pre-cut resistance bands. Each order includes 30 folded, individually packaged 5′ bands in a single color.
Buy Now
From a very young age, most of us are taught how to take care of our teeth by brushing, flossing, and visiting a dentist regularly. You only get one spine. This book will teach your patients the value of taking care of it!
Buy Now